demonstration, Story, What Hollaback Means to Me
I went on a walk with my dog wearing long running shorts, an old, baggy t-shirt. A car full of high school boys was at a stop sign while I was a block ahead. They hung halfway out the windows and whistled and yelled at me. It wasn't much but I was a 13 year old, innocent young girl and it scared the hell out of me. I felt ashamed, embarrassed for there were other cars in the intersection, and I felt like I did something wrong. I started running because I was afraid they would circle the block. I've been timid of walking alone ever since (it was a year ago), but finding Hollaback has given me the courage to know that I'm not alone and that I can stand up for myself.

Published on August 16,2013 at 1:57 am in
demonstration
,
Story
,
What Hollaback Means to Me
,
one comment
&nbsp
The Movement, What Hollaback Means to Me
Amazing short film from supporter Amy West! Thanks Amy! You rock!!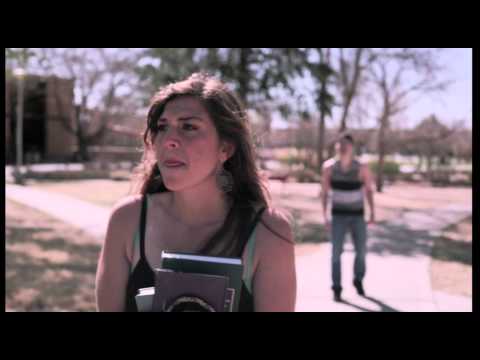 Published on July 24,2013 at 12:15 pm in
The Movement
,
What Hollaback Means to Me
,
no comments
&nbsp
Uncategorized, What Hollaback Means to Me
BY RITA PASARELL
When I heard of Hollaback a few years ago, my first thought was: "finally!"  I was so glad to see a place for people to share their stories and speak out against street harassment— a place where the issue was taken seriously.
I remember thinking back to when I was repeatedly, loudly,aggressively street harassed for almost two years by a neighbor who was more than twice my age. After many confrontations where I told him to leave me alone,I became so fed up that I decided to report him to the police.The first time I described his behavior, the police would not take a report.  No crime had taken place, they said.  I told the police how this man had pulled his rusty, broken-windowed van next to me as I walked down the sidewalk, shouting "get in!" after months of explicitly shouting comments about my body.  I told them he had been harassing other women, that I was embarrassed to walk in my own neighborhood, and that I was worried he would escalate. Ok, but did he touch you, they wanted to know.  He hadn't. I went home.
It wasn't until after my third visit to the police station, many months later, that this man was finally charged – with stalking.  I had given the police detailed lists of the street harassment I'd experienced, and I remember thinking "it shouldn't be this difficult."  The charge was ultimately dismissed.
Although I am frustrated that the legal system failed to hold a serial street harasser accountable for his inappropriate behavior, Hollaback's work gives me hope that in speaking out against street harassment, our voices do have an impact, even if not immediately.Every shared story of street harassment says I do not accept this and joins with other stories to make it clear that street harassment will not be tolerated.  Hollaback reminds us that we don't have to be silent, that our experiences deserve to be taken seriously, and also reminds the world to listen.
Published on December 4,2012 at 11:00 am in
Uncategorized
,
What Hollaback Means to Me
,
no comments
&nbsp