demonstration, Verbal
Okay, so it's not New York or even America but whatever, it still irritated the hell out of me. I am 13. I moved to Barcelona a few months ago from London and I have found the attention here to be a lot more blatant than in England. For example: The other day I was in the park going for a walk. I was strolling through, enjoying the sights as one does when a guy of about 25 walks past, stares at me and goes "Hollllaaaaa'. When I ignore him he goes "Hola, guapa!" (Hello beautiful) and WINKS at me. I walk faster and get away, feeling freaked out but glad I'm
safe. A few minutes later, I come across him again, this time sitting on a bench. At which point he ponts his middle finger at me, SUCKS IT and gives me the most lecherous stare I have ever seen. It was only after I'd got away that I realised I should have taken a picture. It wasn't only the way he talked to me that bothered me, it was the fact that I am blatantly a 13 year old girl, and not going to screw him. I guess the fact that afterwards I felt like kicking his head in for treating me like an object didn't bother him.
-Rebecca
Published on February 18,2006 at 7:10 pm in
demonstration
,
Verbal
,
no comments
&nbsp
Verbal
My friend Mari and I had been discussing how placid our lives have become since school ended, now that we have traded the emotional highs and lows of college life for steady paychecks, steady relationships and predictable routines.
Fortunately, however, you appeared with pleasingly ironic timing to shake us out of our complacency. We were just placidly browsing along St. Mark's Place when you suddenly told Mari and me about that very naughty thing you wanted to do with us. And not just you, but the guy who was working with you, too! Thanks!
We hurried into the store next door, and I thought about you for a few minutes (oh yes, I did). I finally decided to preserve the experience for my Internet scrapbook (i.e. my blog) by taking a photo of you with my handy camera-phone. I don't understand why you looked so surprised. How could I let this precious moment slip by without taking a photo?
I also don't understand why you didn't answer me when I asked you why you said those things to us. After all, you did initiate the conversation, and I genuinely wanted to know. And I don't understand why you got so angry when I mused out loud that it might be because you're an ugly pervert who gratifies himself by harassing random women. After all, I thought you might also want to know how it feels to be treated like a piece of meat.
I think you should be honored to know that you're the first man I've ever snapped back at. Over the three years I've lived in New York City, I've had many strange men do and say extraordinarily nasty things to me. In fact, some of the things they've said or done have been even nastier, and even more degrading. But you, dear sir, are the first.
I've been told that I should just get used to it; that, being a woman and all, I need to take it for granted that I will be harassed on the street. But while I have become a bit complacent, I like to think that I haven't yet mutated into a doormat.
Hugs and kisses (not really),
Catherine
P.S. By the way, if you're going to sexually harass someone, try not to do it while you're at work. I think that sock store deserves more attentive employees. Plus, with all those frilly anklets in stock, your boss might not be happy if you start scaring away the lady customers.
Published on February 5,2006 at 5:44 pm in
Verbal
,
no comments
&nbsp
Verbal
I was on the PATH train minding my own damn business when I heard a bunch of grunting and laughing from behind me. It was this group of assholes – first
t

hey were making fun of a homeless man
who was selling newspapers on the train. When I turned around, the one on the right yelled something uncomprehensible at me. I looked away, and heard the dumbass on the left:
"What, are you a dyke or something?"
The first one also had a bunch of
nasty dandruff flakes
all over his coat collar, gross.
They were totally absorbed in their stupidass bantering (they had moved on to other targets) and didn't even see me bust out my phone and snap a photo. It was the first time I did it and a little scary, but I encourage all the grrls to get up close for them photos if it's safe – these fuckers need exposure & humiliation!
-jenna
Published on February 5,2006 at 3:45 am in
Verbal
,
no comments
&nbsp
Verbal
three of us, 1am, walking down w. 44th street:
him:
"Hey Sexy Mamas….I wanna do….Come on Baby…"
me:
CAN I TAKE YOUR PHOTO?
God it just keeps getting easier-He really was
talking trash
!
-Lauren
Published on February 4,2006 at 1:19 pm in
Verbal
,
no comments
&nbsp
demonstration, Verbal
I am commuting home late at night from a long shift at the restaurant. I am behind another tired woman who looks as though she has just come off of work too. This dude keeps trying to get her attention and trying to talk to her. Even as we pass him and go into the subway he keeps grabbing the bars and licking his lips. If it was in slow mo' it would have looked like someone trying to be sexy in a music video. As I walk by he tries to speak to me and get me to listen to his message saying, "escucha."
This one isn't too choosy he just wants someone to listen.
Published on February 3,2006 at 8:02 pm in
demonstration
,
Verbal
,
no comments
&nbsp
Verbal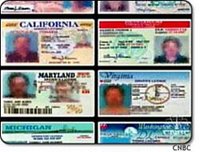 I had one guy insist that I was legal age (which I was not at the time, and didn't remotely appear to be…I get carded for everything) and then invite me to his house.
Published on February 1,2006 at 4:04 pm in
Verbal
,
no comments
&nbsp
Verbal
I live on a major street in Oakland, and for whatever reason I can't leave my front door on foot without getting harassed at least once on my way to Point B. I love this city, so it really bums me out that this is the case. The most frightening was when I walked under the highway overpass and not one but TWO cars tried to pull up next to me within a minute of each other.
The worst incident in recent memory happened in a yuppified neighborhood north of here. I had just gotten off the train and was on my way to work. I was very hungry and the supermarket was a few blocks away, but I found a Tootsie Pop left over from Halloween in my bag, so I thought, "This will hold me until I can get some real food."
So there I was, eating my Tootsie Pop and thinking cheerful thoughts when some asshole walking towards me interjected, "I'll give you someting to suck on, baby." I was stunned. I couldn't believe it. As soon as I realized what he had said, I turned and threw the sucker at him as hard as I could. It didn't hit him, but I couldn't have gone on eating it after that.
Written by Sarah.
Published on January 7,2006 at 9:28 am in
Verbal
,
no comments
&nbsp
Verbal

Austin, TX: Pounding margaritas at around noon on this outdoor restaurant patio, these three larval harassers struggled to assert their "masculinity" in bragging to each other about their fake IDs.
Degenerating into piglike grunting while straining their scrawnyass necks to leer at a woman jogging by, they proceeded to loudly appraise the breast and ass size of other passers-by.
Yamaha hollered at the jogger somewhat sheepishly, while Napoleon Dynamite's trollish twin tried hard to outdo him before changing the subject back to his (undoubtedly huge) peepee.
They didn't appreciate our loud derision, and turned up the raunch factor with their gynecological expertise.
Drink up boys! Maybe your livers will do us all a favor and shut down.
Written by Jules & Wisteria
Published on January 4,2006 at 12:42 am in
Verbal
,
no comments
&nbsp
Assault, groping, Verbal
First, I'm SO glad to see a site like this! I hate being harassed, by men and women both. It's degrading and insulting, and for me started when I was eight. But this one is about my first truly awful experience.
The reason I'm writing is because of something that happened a few month before

MY THIRTEENTH BIRTHDAY

and I just can't not say anything anymore.

It's time for me to finally holla back.
I was working a game on a carnival for the weekend (parents permission of course, the people that owned the game were friends of the family) and it was getting late. I was sitting there talking with another woman ("Lizzy") working that game, waiting for someone to play. Two men in their mid to late 20's asked how much it was to win a prize. Lizzy told them how many points it'd take, etc, the whole time this guy was looking me up and down. Everyone knows that feeling of being undressed with a look. This guy was a pro. Needless to say, this freaked out

my 12 yr old self

pretty bad. I avoided eye contact, I did my very best to let him know I wasn't interested. Obviously I didn't have much experience at the time with jackoffs like this.
Then he said something in Spanish. Lizzy tilted her head and asked him to say it in English. He then POINTED AT ME, AND ASKED HOW MUCH FOR ME! I felt my face flush deep red and looked away, scared out of my mind. Lizzy was obviously a bit stunned and tried to make it into a joke.
He then played the game a few times, by the time he left, I was watching someone else play with my back the crowd, when I felt the most creepy experience I can remember. I had hair down to my hips at that time

and felt a hand go through my hair and down my back

// <![CDATA[
D(["mb",", by the time I realized what happened and turned around, \nI saw the son of a bitch walking away.
\n
\n
I wish I\'d known then what I know now. I wish I had had the guts to tell \nhim exactly what to do with himself. It was an extremely degrading experience \nfor a little girl. Lucky for me, I\'ve gotten better at telling a guy to fuck \noff. Still very disturbing knowing that men like that are still out \nthere are men that are such cowards they victimize little girls.
\n
\n
~Marie
\n\n",0] ); D(["ce"]);
// ]]>, by the time I realized what happened and turned around, I saw the son of a bitch walking away.
I wish I'd known then what I know now. I wish I had had the guts to tell him exactly what to do with himself. It was an extremely degrading experience for a little girl. Lucky for me, I've gotten better at telling a guy to fuck off. Still very disturbing knowing that men like that are still out there are men that are such cowards they victimize little girls.
no comments
&nbsp
Stalking, Verbal
The Hollaback NYC blog reminded me of a scary thing that happened to me when I used to work for an inventory service. I sometimes had to work stores in downtown Denver and we wouldn't get out till after dark. One night as I was leaving, this really freaky dude was standing there on the 16th Street mall. I ignored him and kept walking to get to my car which of course was 5 or so
blocks away.
He suddenly shouted "Hey, Bitch, do you know what time it is?" I ignored him and kept walking. He shouted "Hey, Slut! Yeah, I'm talking to you! Don't ignore me or I'll cut your fuckin' throat!"
I hurried around this corner and was about to duck into a bar and tell them to call the cops. I guess he lost sight of me because he kept walking down 16th street.
I'm sure he was mentally ill but compassion was lost to fear at that point. People like that really shouldn't be out on the street. Who knows if he was just spouting stuff or if he'd really have done it if he'd gotten hold of somebody?
Written by Cie.
no comments
&nbsp