Verbal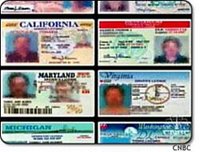 I had one guy insist that I was legal age (which I was not at the time, and didn't remotely appear to be…I get carded for everything) and then invite me to his house.
Published on February 1,2006 at 4:04 pm in
Verbal
,
no comments
&nbsp
Verbal
I live on a major street in Oakland, and for whatever reason I can't leave my front door on foot without getting harassed at least once on my way to Point B. I love this city, so it really bums me out that this is the case. The most frightening was when I walked under the highway overpass and not one but TWO cars tried to pull up next to me within a minute of each other.
The worst incident in recent memory happened in a yuppified neighborhood north of here. I had just gotten off the train and was on my way to work. I was very hungry and the supermarket was a few blocks away, but I found a Tootsie Pop left over from Halloween in my bag, so I thought, "This will hold me until I can get some real food."
So there I was, eating my Tootsie Pop and thinking cheerful thoughts when some asshole walking towards me interjected, "I'll give you someting to suck on, baby." I was stunned. I couldn't believe it. As soon as I realized what he had said, I turned and threw the sucker at him as hard as I could. It didn't hit him, but I couldn't have gone on eating it after that.
Written by Sarah.
Published on January 7,2006 at 9:28 am in
Verbal
,
no comments
&nbsp
Verbal

Austin, TX: Pounding margaritas at around noon on this outdoor restaurant patio, these three larval harassers struggled to assert their "masculinity" in bragging to each other about their fake IDs.
Degenerating into piglike grunting while straining their scrawnyass necks to leer at a woman jogging by, they proceeded to loudly appraise the breast and ass size of other passers-by.
Yamaha hollered at the jogger somewhat sheepishly, while Napoleon Dynamite's trollish twin tried hard to outdo him before changing the subject back to his (undoubtedly huge) peepee.
They didn't appreciate our loud derision, and turned up the raunch factor with their gynecological expertise.
Drink up boys! Maybe your livers will do us all a favor and shut down.
Written by Jules & Wisteria
Published on January 4,2006 at 12:42 am in
Verbal
,
no comments
&nbsp
Assault, groping, Verbal
First, I'm SO glad to see a site like this! I hate being harassed, by men and women both. It's degrading and insulting, and for me started when I was eight. But this one is about my first truly awful experience.
The reason I'm writing is because of something that happened a few month before

MY THIRTEENTH BIRTHDAY

and I just can't not say anything anymore.

It's time for me to finally holla back.
I was working a game on a carnival for the weekend (parents permission of course, the people that owned the game were friends of the family) and it was getting late. I was sitting there talking with another woman ("Lizzy") working that game, waiting for someone to play. Two men in their mid to late 20′s asked how much it was to win a prize. Lizzy told them how many points it'd take, etc, the whole time this guy was looking me up and down. Everyone knows that feeling of being undressed with a look. This guy was a pro. Needless to say, this freaked out

my 12 yr old self

pretty bad. I avoided eye contact, I did my very best to let him know I wasn't interested. Obviously I didn't have much experience at the time with jackoffs like this.
Then he said something in Spanish. Lizzy tilted her head and asked him to say it in English. He then POINTED AT ME, AND ASKED HOW MUCH FOR ME! I felt my face flush deep red and looked away, scared out of my mind. Lizzy was obviously a bit stunned and tried to make it into a joke.
He then played the game a few times, by the time he left, I was watching someone else play with my back the crowd, when I felt the most creepy experience I can remember. I had hair down to my hips at that time

and felt a hand go through my hair and down my back

// <![CDATA[
D(["mb",", by the time I realized what happened and turned around, \nI saw the son of a bitch walking away.
\n
\n
I wish I\'d known then what I know now. I wish I had had the guts to tell \nhim exactly what to do with himself. It was an extremely degrading experience \nfor a little girl. Lucky for me, I\'ve gotten better at telling a guy to fuck \noff. Still very disturbing knowing that men like that are still out \nthere are men that are such cowards they victimize little girls.
\n
\n
~Marie
\n\n",0] ); D(["ce"]);
// ]]>, by the time I realized what happened and turned around, I saw the son of a bitch walking away.
I wish I'd known then what I know now. I wish I had had the guts to tell him exactly what to do with himself. It was an extremely degrading experience for a little girl. Lucky for me, I've gotten better at telling a guy to fuck off. Still very disturbing knowing that men like that are still out there are men that are such cowards they victimize little girls.
no comments
&nbsp
Stalking, Verbal
The Hollaback NYC blog reminded me of a scary thing that happened to me when I used to work for an inventory service. I sometimes had to work stores in downtown Denver and we wouldn't get out till after dark. One night as I was leaving, this really freaky dude was standing there on the 16th Street mall. I ignored him and kept walking to get to my car which of course was 5 or so
blocks away.
He suddenly shouted "Hey, Bitch, do you know what time it is?" I ignored him and kept walking. He shouted "Hey, Slut! Yeah, I'm talking to you! Don't ignore me or I'll cut your fuckin' throat!"
I hurried around this corner and was about to duck into a bar and tell them to call the cops. I guess he lost sight of me because he kept walking down 16th street.
I'm sure he was mentally ill but compassion was lost to fear at that point. People like that really shouldn't be out on the street. Who knows if he was just spouting stuff or if he'd really have done it if he'd gotten hold of somebody?
Written by Cie.
no comments
&nbsp
Verbal
The past three days have been clouded with sexual harassment and I feel like I failed to fight back until today. For some reason men have been making unwarranted passes at me and saying unnecessary comments to me and I just freeze. But today I didn't want to take it anymore.
I've been repeatedly called pet names on the job, a jeweler kissed my neck and rubbed my stomach after a friendly hug, and I was hooted at while running. But in those moments I didn't act as I wish I had now. Hindsight is always 20/20.
But this morning when I was walking to the office and a man working on the building across the street whistled at me, I stopped and turned to him. He waved. I continued walking and stopped again: I should take his photo. So I got out my phone, pointed, and he ducked away.
Damn…
Then
when I was leaving the gym tonight
with a friend, a nasty old man with dumbells sneered at us and croaked: "Sexxxy…" Just like this morning, I stopped dead in my tracks and looked right at him. He smiled.
"Did you just say 'sexy'?"
Surprised: "What?"
A little more aggressively: "Did you just say 'sexxy' to her?"
Embarrassed, he choked, "Er, um, no, to myself."
"Oh. To yourself…" and we walked off shaking our heads.
I wish I had my phone.
written by Brigitte.
Published on December 23,2005 at 2:46 pm in
Verbal
,
no comments
&nbsp
Verbal
The old man at the coupon counter yelled, "Hey there, Red!" to me, as I walked through the store at which I work, winking suggestively to top it off. (My hair is dyed bright red.)
I might have let it go, but something about the fact that I was clearly at work (considering that I was wearing a company shirt and all) just ticked me off.
So I turned around. "I have a
name
,
and if you are going to address me, you will address me
by
my name, and
not
by my hair color, is that clear?" I replied, putting on my best Frost Queen before stalking away.
It felt pretty good to hear him
flapping his gums
behind me, caught between embarassment and annoyance at having found
a girl with the balls to talk back
.
written by Angela.
Published on December 23,2005 at 2:40 pm in
Verbal
,
no comments
&nbsp
Verbal
I was walking to the corner to get eggs and milk for a pancake dinner and some guy says "Hey, Slut" right to me. Without even thinking, I just yelled back "What the fuck is wrong with you?" Actually yelled. Then I was a little scared thinking he might come after me, but he just kicked some trash and kept walking. Perhaps I have a bit of pent up aggression stored up right now. Anyone who has spent a lot of time with me lately is thinking "just a little bit" a la Sixteen Candles church scene. Perhaps I was inspired by Holla Back – my uncle sent me the link a few weeks ago.
The funny part is that I was wearing my hair back, glasses, no makeup, and a big puffy winter coat. I think the guy was seriously drunk. That is why I kind of feel bad for yelling at him. Isn't it insane that now I feel bad about yelling at the drunk guywho called me a slut on the street? Just a little bit.
Written by Mara in NYC.
Published on December 22,2005 at 12:07 pm in
Verbal
,
no comments
&nbsp
Verbal
Episode 1: This morning I was walking to the donut shop for my daily Boston Cream and kick-off coffee of the day, dressed quite alluringly in several layers of winter garb and thinking about criminal procedure, when I heard beeping and a man's voice. "Hey, hey," yelled a guy who was sitting in the passenger seat of a blue van. Without saying anything, I gave him the finger. "Oh, thank you very much," he responded.
Episode 2: No Hugs
This afternoon I was sitting in a Chinese restaurant in Astoria, eating my dinner, when a man entered carrying a plastic race car that played scratchy "music." I looked up at him and, because I have this weird Tourette's-like illness that causes me to uncontrollably make sarcastic comments to anyone who annoys me, said to the guy, "That's annoying."
"Oh, I'm sorry," he apologized. "
Can I get a hug?
"
"No." And with that abrupt shut-down, the guy left. When the door closed behind him, I turned to the guy one booth over and smiled. He laughed.
If Creep Valley High School existed, that guy with the car would be stuck in the remedial classes. He would have to go to the pre-9th grade summer program just to catch up to the rest of the student body, and THEN the school administration would place him in the program for low-end creeps.
Written by Lauri.
Published on December 20,2005 at 10:00 am in
Verbal
,
no comments
&nbsp
Stalking, Verbal
I was living in Astoria, and I use the word 'living' — Hold the phone. You won't believe this. As I was writing this Hollaback, a guy came into my office and sexually harrassed me. He asked me if I like to be flogged, and since it was hot in the office I should get naked. He asked me to cuss because cussing women turn him on. What a fucking creep. Problem is, since he doesn't work here, or work anywhere, there was nothing I could do. He's a member of the synagogue. I just tried to steer the conversation towards more neutral ground and towards business. And now I feel stupid because I didn't stand up for myself more. So, Hollaback, Shelly! I hope you get a papercut on your dick when your jacking off tonight to Hustler.
Back to my original Hollaback…
I was living in Astoria, and I use the word 'living' loosely as it was wll about 95 degrees and we had no air conditioner. Also, you don't live in Astoria, you kind of just wait around in Astoria until you can move to Brooklyn. Anyway. I went out to the store a block away at around 11pm really just to wander around in the Rite Aid air conditioning. This guy on my way to Rite Aid said something nasty to me, and then turned around and followed me into the store. He continued following me around the store, saying nasty things to me under his breath. I alerted the security guy, and the guy walked outside, standing right in front of the door, waiting for me to come out. The security guard said, "What do you want me to do about it?" I said, "Can you tell him to leave me alone, or walk me out the door or something?" and he said, "Boys will be boys." What a fucking mother fucker. Anyway, I truck it out of the shop, doing my lengthiest stride, and asshole is still following me. I know of an apartment building on my way home where the front door is always unlocked. I decide to go there instead of home. I walk in the front door and disappear into the garden for about 10 minutes. I return to the front door, expecting him to be gone so I can go the fuck home. Nope…
Read More!

He's standing right across the street gawking at me through the front door. Anger grabs a hold of me. I step out the front door, and I point right at him. "YOU!" I say. He looks confused and looks around. I yell at the top of my lungs, "YES, YOU. STOP FUCKING FOLLOWING ME." The guy looks scared and walks away. Just then a Police car drives up. I tell them what happened and they agree to take me home. They just have to take care of a jumper on the roof. HIL-arious. So, they drive me home, and my Landlady gets a nice view of me coming home at midnight in the back of a police car, as they shine their search light full blast at the front door and say in a mega volume loudspeaker, "Can you find your keys?!?" Hollaback to you, asshole mutter-follower. And a special hollaback to that piece of shit guard.
Written by Julie
no comments
&nbsp